FUTUREKIDS' staff is comprised solely of certified teachers with a Bachelor of Education degree and most have numerous other academic qualifications and years of teaching experience:
Hi, everyone!
My passion in technology started when I was about seven when I started gaming on the N64 console at my best friends bedroom. I've been hooked on videogames and computers ever since.
Currently during the school year I am working as a long-term occassional teacher with the OCDSB often teaching mathematics.
I love to see young people have the same drive to learn tech like I had and Futurekids was a way of me combining this with my passion for teaching young people.
I am looking forward to us all learning together!
Hi! My name is Nic and I'm excited to be working with FutureKids. I completed an undergraduate and master's degrees in Computer Science at the University of Ottawa, where I also completed a B.Ed. with specialties in Mathematics and Chemistry for the Intermediate and Senior divisions. I look forward to using my background in Computer Science and my passion for education help develop, support and learn alongside young creative minds!
Hi! This is my eigthth summer with FUTUREKIDS. I'm a business graduate with a B.Ed., and I have taught grades K-8. I am looking forward to spending the summer making movies, cartoons and animations. I can't wait to meet all the new campers, and hopefully see some familiar faces from past summers.
Hi everyone! My name is Zuri and this is my third summer with Futurekids. I graduated from my B.Ed three years ago and am currently finishing my M.Ed. I am a music teacher, but I have always had a passion for technology. I love sharing my knowledge and engaging with kids about all things computer/tech related. I look forward to seeing new faces this summer, as well as returning ones!
My name is Yanek, and as a member of Generation Y, I have grown up surrounded by computer technology. There was always a computer in my home, and some of the earliest pictures of me show me playing computer games on an old black and white Apple Macintosh. Computers and the games that can be played on them have remained one of my core interests throughout my life. I graduated from the B.Ed program at the University of Ottawa, and am now looking forward to my first summer as a teacher with FUTUREKIDS. I consider it an amazing opportunity to share my knowledge and passion for computer technology with kids from across the city. During the school year, I plan to be a teacher who stays in the forefront of technological advances in education. I believe that by integrating technology into children's learning experiences, the possibilities of what can be accomplished are limitless.
Hi! My name is Kathleen and this summer will be my seventh working for FutureKids! I completed my B.Ed. at York University with a specialty in French as a Second Language education for the Primary/Junior divisions and I currently teach within the OCDSB. While I am new to the profession, I have other experience working as a camp counsellor and as a volunteer with Girl Guides of Canada. In the winter, I also volunteer with the Canadian Ski Patrol. With all the changes to technology in our world today, I think it's important to stay on top of these advances and I'm always looking for new ways to integrate it into my teaching practice. I look forward to spending part of my summer working on the camps with the kids!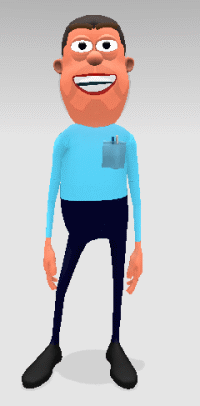 Hi guys! I'm Mauricio and I love movies! I've made several short films, some experimental video art, and some fun music videos. I went to film school in Toronto, graduated from the University of Ottawa with a degree in Communications and a minor in Film Studies. I am now a certified teacher who has a passion for letting young people explore their creative side. There is a lot to learn and so much fun to be had. I hope to bring both education and enjoyment at Futurekids. See you all soon!
I love a range of activities including: sports, movies and travelling. I have grown in Ottawa my whole life and I graduated first from Carleton University. I've loved video games since I was a kid and had an interest in Pokemon as well! I became a teacher in 2015 and have always wanted to be a teacher. I have nudge for wanting to push people to be creative and excited with their learning, I hope I can do the same for you :)
I am a teacher with an engineering degree and a passion for technology. When I'm not around gadgets, I'm playing with my kids and finding a bit of time for snowboarding and travel. I have been with Futurekids since 2009.
Hi! I'm Mena. I'm a math teacher and I love to play around with meaningful and student-approved technology that can be integrated into my classroom. I have been with Futurekids Ottawa since 2017 and among many great things, my favourite part is seeing those big smiles on our campers when they start to see themselves as 'game designers' and no longer just 'gamers'. Currently, I am working on my master's degree in Education at the University of Ottawa and when I am not working, I love to be outdoors with my little guy. I look forward to meeting you soon!
Hi! I'm LJ. I'm a a recent graduate for teacher's college at uOttawa. I also have a degree in Chemical Engineering and worked a few years as an engineer before pursuing a teaching career. I am an enthusiastic and dedicated camp teacher, who is passionate about creating a memorable summer experience for young campers. My expertise in programming and using technology allows campers to feel welcomed when entering the exciting world of coding and innovation. With a patient and encouraging approach, I like to guide campers through hands-on activities and projects that foster creativity, problem-solving skills, and critical thinking. I understand the importance of creating a supportive and inclusive environment, where every camper feels valued and empowered to explore their potential. I am thrilled to be part of this summer's journey, ready to inspire, educate, and make lasting memories with the campers.
Hi! I am the founder of FUTUREKIDS, which I started it in 1996 as a franchise of FUTUREKIDS Inc., based in California, as a way to combine my love of technology with a goal to work with kids. I have been a technology teacher at the elementary and senior level for 8 years. These days I am also pursuing other business interests , taking care of my beloved dog and being a lifelong learner.